Here at Desi Bride Dreams I want to give my brides to be the very best wedding professional services across the UK. I'm always on the lookout for awesome suppliers to showcase on my blog. I'm looking for wedding professionals who are passionate about what they do. They will also take the vision of my Desi Brides and transform it into a wedding that is personal, represents them and their vision.
I offer the below advertising options. I am committed to working with my advertisers to make sure you get the most out of the Desi Bride Dreams blog and for a limited time only I am offering a special offer for all those interested to feature on the blog.
Primary Right Column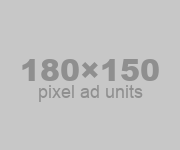 Skyscraper

Does this sound good to you? Well get in touch with me and send across all your details and I'll get back to you. You can email me on hello@desibridedreams.co.uk
I'm excited to hear from you!